March 20, 2017 - Shenzhen, China -
Congratulation !!!
Colorful Technology Company Limited
, professional manufacturer of graphics cards and motherboards, is proud to share its latest achievement highlighting its position as one of the most innovative brands to have come up in recent years. Last March 2nd, Intel CCG awarded COLORFUL their prestigious Innovation Award for 2016. This award is given to partners who have shown excellence in terms of product innovation. Ricardo Moreno, Vice President, Sales and Marketing Group for Intel, visited COLORFUL to present the award.
This award is presented to COLORFUL to recognize its advancements and innovations in developing motherboards for the Intel platform. COLORFUL has been a fast-rising star in the components field and their iGame series of motherboards have been getting much attention for their excellent balance price and features which deliver excellent performance for all users in all segments from gamers to power users.
Below are some of the highlighted products from COLORFUL that show-off their design skills and innovation:
1.) iGame Z270 Gamer·Customization
The new iGame Z270 Gamer·Customization debuts a new line of motherboards for COLORFUL and in this particular model, the GameStorm Full Coverage armor is in full display. Together with that, features like Gamer Voice 2.0, GameStorm eSports Interface, KillerNIC E2500 LAN, and DIY multifunction OC button round-out some of the distinct additions of this motherboard.
2.) iGame Z170 Ymir-X
Prior to the iGame Z270 Gamer·Customization was the iGame Z170 Ymir-X: a gamer-focused motherboard featuring robust power delivery for excellent overclocking as well as KillerLAN, Gamer Voice, dedicated gaming ports for peripherals, all of which are features catered to bring the next level of gaming performance. Further DIY features include U-Disk One-key BIOS update, dual BIOS protection, high-speed storage support, multi-GPU support and user-customizable lighting.
3.) Game Z170 Ymir-G
Like the board above, the iGame Z170 Ymir-G for its time was a breakthrough gaming motherboard with dual LAN support, onboard DIY buttons, highspeed storage and I/O ports along with excellent multi-GPU support. For its time, it held the flagship status for COLORFUL thanks to its majestic mix of gaming and DIY functionality.
4.) iGame Z170 Snake Customized Version
A customized Snake eSports motherboard to commemorate Snake's dominance in the eSports world.
TheStar reported that the Malaysian Digital Free Trade Zone (DFTZ) was launched by Prime Minister on 22-Mar-2017.
http://www.thestar.com.my/news/nation/2017/03/22/najib-malaysias-digital-free-trade-zone-is-a-worlds-first/
It is the brain-child of the Prime Minister, Dato Seri Najib Razak, Alibaba's Jack Ma being the adviser.
In his keynote, Jack Ma explains the DFTZ.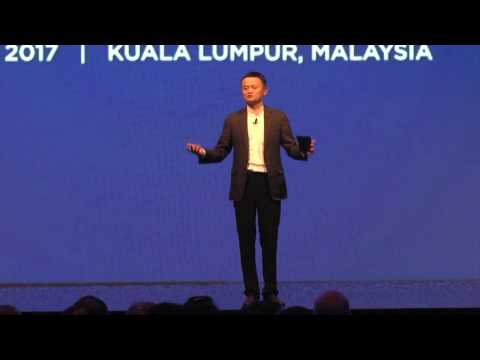 Imaging coming all the way from the silk route to e-route, with e-route, you need the e-hub.
DFTZ is the e-hub, it is the first for Alibaba outside China.
It is aiming at providing inclusive opportunity for everybody - as long as you have good products, this initiative will enable you (globally).
To understand the DFTZ is very easy - imagine you want to setup the next Alibaba, TaoBao, E-Bay or Amazon, what are the things that you need to become no.1 ?
Software platform, employees, warehouses, approval from governing agencies, logistics, offices and etc.
DFTZ will provide all these to small businesses with a fraction of costs, sponsored by the government of Malaysia and private firms such as Alibaba.
What are the thoughts of the local market with regards to DFTZ ?
Internet Alliance (IA):
The Internet Alliance pointed out two concerns:
I.) The Government called upon to consider 'fragility' of local Internet and eCommerce ecosystem in ensuring DFTZ initiatives do not end up being counter-productive,
II.) IA believes successful DFTZ implementation can boost Malaysia's GDP contribution from digital connectivity economy to 25% (from current 16%) by end 2017.
Mr. Chan Kee Siak, the President of Internet Alliance, was quoted : "So far, only Jack Ma of Alibaba seems to have to be consulted. No doubt he is an international success icon for all things Internet, but IA believes that the input from local internet players and service providers are much more relevant for DFTZ to truly succeed," says Chan.
11 Street:
11st opined that it is a plus for the e-commerce industy, with the following comments from Hoseok Kim, CEO of 11street:
The announcement of the Digital Free Trade Zone (DFTZ) could not have come at a more opportune time. Realising the potential of e-commerce as one of the would-be major contributor to the nation's GDP, DFTZ would not only prove to be a boon to the e-commerce climate but in tow, will also benefit Malaysian consumers. The contents of the announcement would only serve to proliferate e-commerce across Southeast Asia region and 11street as a concerned e-commerce platform is lauding the announcement.
In conclusion, the Digital Free Trade Zone is shaping up to be a boon to local SMEs. The trade zone will serve as gateway to the ASEAN market and allow local products to tap into a wider market. We at 11street will continue to support to initiatives to evolve e-commerce in Malaysia, so as to open up opportunities for a better e-commerce climate for both e-commerce platforms and also entrepreneurs.
For
IT News Week 3 Mar 2017
.
For this week / last week, here are / were the biggest news.
PR - Mar 24, 2017 - AOMEI Backupper is running a Special Offers for World Backup Day
PR - Mar 24, 2017 - PINTAR Action Song Programme 2016/2017 Attracts 1000 students, 150 teachers, and 74 school nationwide
PR - Mar 23, 2017 - Biforst Logistics : Zero to ERP & SCM Cloud in Five Weeks
PR - Mar 23, 2017 - TOKYO — Toshiba to Supply Taiwan with World's Largest Class S-Band Weather Radar System
PR - Mar 23, 2017 - Asus ZenFone 3 Zoom (ZE553KL) is now available in Malaysia!
PR - Mar 23, 2017 - Huawei CEO Ren Zhengfei meets New Zealand Prime Minister to promote R&D collaboration, digital transformation
PR - Mar 22, 2017 - Canon Malaysia Sponsors Visit Pahang 2017
PR - Mar 18, 2017 - AccuWeather Launches Samsung Gear Virtual Reality Application, Powered by Oculus
PR - Mar 17, 2017 - Poor Device and App Care Leaves Users Drowning in Digital Clutter, Kaspersky Lab Study Reveals
PR - Mar 17, 2017 - Taipei, Taiwan - BIOSTAR Launches Compact High-Speed Storage Solution with M200 M.2 SSD
PR - Mar 16, 2017 - OnePlus 3T officially in Malaysia – A Day's Power in Half an Hour

PR - Mar 24, 2017 - AOMEI Backupper is running a Special Offers for World Backup Day
http://www.backup-utility.com/landing/world-backup-day-sales-2017.html
Discount up to 50% until 1-Apr-2017.
PR - Mar 24, 2017 - PINTAR Action Song Programme 2016/2017 Attracts 1000 students, 150 teachers, and 74 school nationwide
The PINTAR Action Song Programme 2016/2017 was a huge success thanks to the effort and dedication from 1,000 students and 150 teachers from 74 schools nationwide! The event came to a glorious end with Sekolah Kebangsaan Senawang, Negeri Sembilan, Sekolah Kebangsaan Kompleks Sultan Abu Bakar, Johor and Sekolah Kebangsaan Jenderam, Selangor coming in 1st, 2nd and 3rd respectively.
The action song competition saw the 20 schools which were shortlisted from 74 schools that participated in the PINTAR Action Song Programme 2016/17, which was in in collaboration with the Performance Management & Delivery Unit (PEMANDU), coupled with the Education Performance and Delivery Unit (PADU) under the Ministry of Education.
The action song competition was also sponsored by Tesco Stores (Malaysia) Sdn Bhd, Skypark Terminal Sdn Bhd dan Q Hotel.
PR - Mar 23, 2017 - Biforst Logistics : Zero to ERP & SCM Cloud in Five Weeks
Oracle today announced that
Biforst Logistics Sdn Bhd
, a Malaysian logistics solutions provider, has successfully shifted to Oracle Cloud Applications to enhance its speed-to-market delivery. The entire project was completed in just five weeks from the date of placing the order for service. Biforst selected
Oracle Enterprise Resource Planning (ERP) Cloud
and Oracle Supply Chain Management (SCM) Cloud to manage the surge in their business, drawing on Oracle Modern Best Practice for Logistics for their transformation to the cloud.
Biforst Logistics was in need of an improved internal and external IT infrastructure, as well as a need to rapidly scale business operations efficiently via a recent mega-project to procure and fulfill nearly 1,000 stores throughout the country. The implementation of cloud solutions was also critical to curb the increasing internal operational and IT maintenance costs from its older enterprise systems.
PR - Mar 23, 2017 - TOKYO — Toshiba to Supply Taiwan with World's Largest Class S-Band Weather Radar System
Toshiba Corporation
recently announced that it will contribute to better understanding of weather conditions in Taiwan by providing the Taiwan Central Weather Bureau with an S-band weather radar system with an antenna in the world's largest class, for installation in Chigu district, Tainan city. The system, to be delivered by Toshiba with High Bound Co., Ltd, a Taiwanese engineering company, under an order received from GECI GROUP (GECI), Spanish system integration and high-technology company, will have a range of approx. 400km, and will support high resolution imaging of precipitation and wind velocity, essential for accurate, pinpoint weather forecasting. Toshiba, High Bound and GECI will deliver the system in 2019.
The radar system adopts dual polarization and Toshiba's state-of-the-art microwave transistors to deliver wide area observation, and achieves high level observation capabilities and accuracy. The system also integrates several redundant microwave transistors to maintain operation if some cease operation. Toshiba received the order following GECI's technical review and price evaluating.
PR - Mar 23, 2017 - ZenFone 3 Zoom (ZE553KL) is now available in Malaysia!
The model of ZenFone Zoom series,
ZenFone 3 Zoom
(ZE553KL) is now officially available in Malaysia!
Only Navy Black colour option is available currently, while the Glacier Silver and Rose Gold colour will be available later.
Malaysian recommended retail price for ZenFone 3 Zoom (ZE553KL): RM2099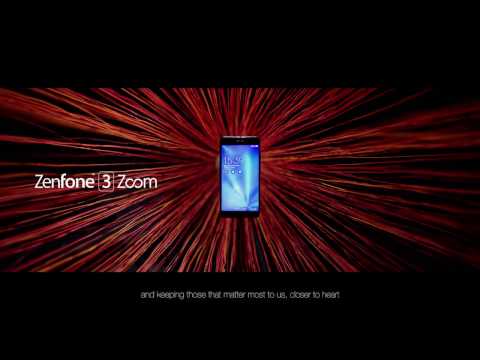 ASUS ZenFone 3 Zoom – Malaysian Retail Product Spec



Premium-crafted aluminum-alloy design with 2.5D contoured Corning Gorilla Glass 5

5.5in Full HD 1920 x 1080 AMOLED display
500 nits brightness
2.5D contoured Corning Gorilla Glass 5

Main camera:

12MP SuperPixel

™ camera, 25mm, f/1.7 aperture, 6p lens, 81.8-degree field of view, 1/2.55" type sensor size, 1.4um pixel pitch Sony IMX362 sensor, OIS, 4K UHD video recording with EIS, RAW shooting support with Android 7.0 (N)

Zoom camera:

12MP, 59mm (2.3x optical zoom), f/2.6 aperture, 1/3.42" type sensor size

13MP PixelMaster camera, f/2.0 aperture, SONY IMX214 sensor, five-element Largan lens

Wi-Fi 802.11 b/g/n, dual-band, Wi-Fi Direct, hotspot

Integrated 802.11 b/g/n
Rear fingerprint security sensor

Slot 1:Nano SIM (3G/4G)
Slot 2:Nano SIM (3G/4G) / Micro SD up to 2TB

Android 6.0 with ZenUI 3.0 – expected upgrade to 7.0 soon

Supports Reverse Charging

5-magnet speaker with NXP Smart Amp for up to 4 times better performance
Dual microphone with noise cancellation, VoLTE support
Audio Wizard for enhanced audio experience

DTS Headphone:X virtual surround sound technology for headphones

192kHz/24-bit HiRes Audio support (4x CD quality)

Navy Black, Glacier Silver & Rose Gold









PR - Mar 23, 2017 - Huawei CEO Ren Zhengfei meets New Zealand Prime Minister to promote R&D collaboration, digital transformation
During a meeting with New Zealand Prime Minister, Rt Hon. Bill English, Huawei Founder and CEO, Ren Zhengfei, discussed ICT infrastructure build-out and digital transformation, and outlined the company's investment plan for New Zealand – including local procurement, R&D, and cloud computing infrastructure initiatives.
As part of its investment programme, Huawei will work with local partners to build a New Zealand Cloud Data Centre, and will open an Innovation Lab at Victoria University of Wellington in 2017. The Lab will focus on the use of big data, and how to maximize the potential of the Internet of Things through future technology such as 5G.
PR - Mar 22, 2017 - Canon Malaysia Sponsors Visit Pahang 2017
Leading imaging products and service solutions provider, Canon Marketing (Malaysia) Sdn. Bhd., signed a strategic partnership with Tourism Pahang Malaysia for 'Visit Pahang 2017' on 27 February 2017 at the Canon Tower, Shah Alam. Under the memorandum of understanding (MoU), Canon Marketing Malaysia will be supporting Tourism Pahang and its Visit Pahang 2017 campaign's year-long activities through sponsorship of Canon's imaging products and services.
The last time the state of Pahang held Visit Pahang Year was 23 years ago, in 1994. In conjunction with Visit Pahang Year 2017, more than 60 events have been organised and planned to welcome tourists and visitors to the state of Pahang. Those who are interested to learn more can log on to
http://www.pahangtourism.org.my/
or
www.visitpahang.my
.
President and CEO of Canon Marketing (Malaysia), Andrew Koh, said that this is an opportune time for the company to express its gratitude to Malaysians for their support to the brand throughout the years.
PR - Mar 18, 2017 - AccuWeather Launches Samsung Gear Virtual Reality Application, Powered by Oculus
AccuWeather
, the global leader in weather information and digital media, today announced the launch of the new virtual reality application, AccuWeather - Weather for Life for Samsung Gear VR,allowing users to experience and interact with exclusive 360-degree video content, weather information, and updates in revolutionary new ways.
Through the unique and immersive VR app experience, users are not simply watching, but are in the middle of the action. Users can experience this next level of virtual reality by following a few simple steps: First, users will install the Oculus app to their compatible Samsung Galaxy smartphone and create an account, accessing the store through Oculus App. Next, users will download the AccuWeather - Weather for Life app. The latest compatible Galaxy smartphones are Samsung Galaxy S7, Galaxy S7 edge, Galaxy Note5, Galaxy S6 edge+, Galaxy S6, and Galaxy S6 edge. Finally, users will snap their smartphone into the portable and wireless Gear VR headset so they can view their screen and begin the virtual experience.
The AccuWeather - Weather for Life app is available for download at the
Oculus Store
.
PR - Mar 17, 2017 - Taipei, Taiwan - BIOSTAR Launches Compact High-Speed Storage Solution with M200 M.2 SSD
BIOSTAR is thrilled to announce its latest addition to its great line-up of products with its newest offering from its storage family of products with the new
BIOSTAR M200 Series solid-state drives
. Designed for high-performance, low-profile applications, the BIOSTAR M200 Series SSD is intended for systems that require high-speed storage in a low-profile form factor like notebooks, SFF PCs and HTPCs. Available in 120GB and 240GB capacity, the BIOSTAR M200 SSD is perfect for those looking to upgrade their system with a new SSD or speed-up their mobile device for better performance and battery life.
New-generation systems come with M.2 slots that utilize high-speed connection to your system which is the best interface when you want the most from your system. M.2 form factor storage like the BIOSTAR M200 M.2 SSD come in low-profile designs which allow users to insert them in most devices that support M.2 2280. M.2 also has the benefit of zero noise, low heat output and low power draw making them an ideal upgrade for the power user looking to step-up their system performance while gaining the advantage of M.2 storage.
PR - Mar 17, 2017 - Poor Device and App Care Leaves Users Drowning in Digital Clutter, Kaspersky Lab Study Reveals
Digital clutter is growing due to an explosion in application usage and advances in the storage capacity of devices. But poor maintenance of these apps is leaving devices vulnerable to security threats. A
new report
by Kaspersky Lab reveals the scale of the digital clutter problem among Internet users worldwide.
The study found that users typically install 12 Android apps every month but delete only 10, in effect adding two apps to their device on a monthly basis. With more apps installed on devices, managing apps is important in preventing digital clutter. However, we found that in only half (55%) of cases users regularly refresh and revise the contents of their device and delete unused docs and apps.
One of the main dangers is that the apps themselves can put user data and devices at risk due to their everyday activity. Technical findings from Kaspersky Lab show that of 100 Android apps users can manage (i.e. install and delete), 83 have access to sensitive user data, such as contacts, messages and data, and can even make calls and send SMSs.
PR - Mar 16, 2017 - OnePlus 3T officially in Malaysia – A Day's Power in Half an Hour
Brightstar is excited to announce the availability of the
OnePlus 3T
– an upgrade from last year's model – in Malaysia from Wednesday, 22 March onwards.
The OnePlus 3T features Dash Charge, Qualcomm© Snapdragon™ 821 processor and longer battery life for a refined Android experience. Its Dash Charge feature provides a day's power from a mere half-hour charging, even when the smartphone is performing activities such as video streaming, gaming or using GPS. Its processor – the most powerful version of the Qualcomm© Snapdragon™ 821 – is performance driven, with faster processing speeds and greater power efficiency.
The highlight of the OnePlus 3T comes in the form of a new colour, aptly known as Gunmetal thanks to its bold look carved out of a single slab of premium space-grade aluminum alloy.
Available through authorised Brightstar Sdn. Bhd. retailers, the OnePlus 3T retails for RM2,229 (inclusive of 6% GST).
https://channel9.msdn.com/Events/Visual-Studio/Visual-Studio-2017-Launch/100
During the keynote, Julia Liuson, Corporate VP, Microsoft, said that the core vision for Visual Studio over the past few years is to support developers in building applications for all platforms.
There are 1,700 people contributed to the development of Visual Studio as a product.
The latest four (4) Key areas of focus of Visual Studio are:
I.) Fundamentals - performance.
II.) Cloud
III.) Mobile - acquired Xamarin in year 2016
IV.) DevOps
Case Study: Huawei
Huawei is a Microsoft company compares to Oracle who is a Java company.
Huawei uses Visual Studio:
I.) Has 80 k developers
II.) Has 1 gigabyte and 24,000 source files
Key Highlights of Visual Studio 2017:
1) Live Unit Testing
Live Unit Testing is a capability in the Visual Studio 2017 Enterprise edition that displays unit test results and code coverage live in the editor. It supports MSTest, xUnit, and Nunit for C# and VB projects targeting .NET Framework.
https://www.visualstudio.com/en-us/news/releasenotes/vs2017-relnotes#LiveUnitTesting
2) Code Suggestion
Part of the Coding Convention Configuration and Enforcement feature - as soon as the configuration and enforcement are set as rules - whilst coding, suggestions will pop-up pertaining to the rules whenever matching situation arises - for instance, the choice between usage of "var" or explicit types.
This is helpful for team whereby all members get to program codes in a standardized format determined by the team leader.
https://www.visualstudio.com/en-us/news/releasenotes/vs2017-relnotes#csharpvb
3) Code Refactoring
In computer science, code refactoring is referring to decomposition. In terms of programming, one way to achieve refactoring is to rewrite multiple lines of codes into lesser lines of codes.
IDE would come with automated code refactoring, in VS 2017, one of the feature is to simplify null-checks and throw-expressions using null-coalescing operator.
https://www.visualstudio.com/en-us/news/releasenotes/vs2017-relnotes#csharpvb
4) .NET Core
You can now use C# to write cross-platform codes.
This contains the 1.0 final release of the new MSBuild based .NET Core Tools. Using Visual Studio 2017, you can create .NET Standard libraries, .NET Core apps/libraries and ASP.NET web projects that use the new csproj format.
The tools are supported on Windows, macOS and Linux. You can use them at the command-line, with VS Code or as part of Visual Studio 2017.
https://www.visualstudio.com/en-us/news/releasenotes/vs2017-relnotes#dotnetcore
https://blogs.msdn.microsoft.com/dotnet/2017/03/07/announcing-net-core-tools-1-0/
Get started, check out the following video.
https://channel9.msdn.com/Blogs/dotnet/Get-started-VSCode-Csharp-NET-Core-Windows
5.) Xamarin
Xamarin is a tool to develop cross-platform mobile app using C# language.
Microsoft acquired Xamarin in 2016 and it was made available to Visual Studio 2015 since then.
https://blogs.microsoft.com/blog/2016/02/24/microsoft-to-acquire-xamarin-and-empower-more-developers-to-build-apps-on-any-device/#sm.00016rz7ofhjcdm1xd827mydx4ta2
Xamarin 4.3 is included in Visual Studio 2017. In addition to bug fixes, this release adds support for tvOS, improves the iOS Assets Catalog support, improves the XML editing experience, and adds selectors for SSL/TLS and HttpClient implementations when creating iOS apps
https://www.visualstudio.com/en-us/news/releasenotes/vs2017-relnotes#xamarin
6.) Visual Studio Mobile Center
It is a web site which serves as a mission control for mobile apps - also considered to be part of the DevOps ecosystem.
http://aka.ms/mobilecenter
For example, you can use it to launch IOS simulator from Windows.
Other features include automating testing on simulated and real mobile devices hosted at the data center.
It targets developers who are developing mobile apps using tools other than Xamarin and Visual Studio 2017.
7.) DevOps
To extend Visual Studio 2017 DevOps capabilities to SQL Server database development, Redgate Data Tools, comprising Redgate SQL Prompt Core, Redgate SQL Search, and Redgate ReadyRoll Core, are now available in the Data Storage and Processing workload.
In a nutshell, Redgate Data Tools are a set of tools to support DevOps for database.
https://www.visualstudio.com/en-us/news/releasenotes/vs2017-relnotes#Redgate
More on DevOps:
DevOps consists of a set of practices that help developers improve development process so that the end product provides a better value for the users.
The key pillars of DevOps are:
I.) Continuous delivery - the center piece of DevOps
II.) Automation
Nonetheless, DevOps faces challenges when it comes to real mission critical products and for a large development team which are usually still quite waterfall model based.
The key component of DevOps offering by Microsoft is the Team foundation server (TFS), which comes in two choices:
I.) Visual Studio Team Services - is the cloud based version of team foundation server - managed by Microsoft.
II.) The original Team foundation server (TFS) - you host it yourself.
Using Visual Studio 2017, one could go from zero to DevOps in 10 minutes.
DevOps allows one to easily shift-left and shift-right on ad-hoc basis, instead of going in a cycle - for instance, one doesn't need to wait for deployment before going back to debugging, just jump right into it.
Thanks for reading - all the best to you in your coding using Visual Studio 2017 !!!
By Kane Lightowler, Managing Director, Asia Pacific & Japan, Carbon Black
Virtually every organization was targeted by a non-malware attack in 2016, and this year will be no different. The global emergence and continued growth of non-malware attacks will be a major security pain point in 2017, testament to the increasingly sophisticated attack methodologies employed by hackers today.
Kane Lightowler, MD, Carbon Black
Non-malware attacks, also known as fileless attacks, are so dangerous because they work. These attacks leverage on trusted, native operating system tools such as PowerShell or exploit running applications, such as web browsers and Office applications, to conduct their malicious behavior. The nature of these attacks allow hackers to gain control of computers without downloading any malicious files, which means that they can bypass detection by traditional antivirus (AV) software, which was designed to stop malicious files only.
Research by Carbon Black found that 98 percent of security researchers encounter at least one non-malware attack a month but only one-third are confident that traditional AV can protect their organizations from this form of attack.
By employing this stealthy technique to penetrate systems and steal data, cyber criminals can stay virtually undetected while they extract valuable information from organizations over prolonged periods of time, causing more damage than ever before.
According to the 2016 Ponemon Cost of a Data Breach Study[1], the average cost of a successful breach is US $4 million – a catastrophic sum that will put a significant strain on resources for any organization.
Moving beyond legacy AV
An alarming number of organizations today are still relying on traditional AV as their only form of protection. This is no doubt correlated with the increased number of successful and profitable breaches in the recent years. Small medium enterprises (SMEs) too, are not spared from these assaults. In fact, we are seeing a trend wherein attackers exploit the weaker defense capabilities of SMEs as an entry point to the multi-national corporations (MNCs) they work with.
Here's the bottom line: organizations will be attacked. And when it happens, they should be confident that their cybersecurity capabilities can prevent the attacks, detect them and, if necessary, respond before attackers can do any real damage. To do this, there needs to be a paradigm shift in organizations' approach to security investments and for IT teams to do a much-needed reality check on their current defense capabilities.
Just as cyber criminals are constantly evolving their methods of attack to bypass standard proprietary capabilities, organizations need to be enhance their defense to match the current threat landscape. This means moving away from legacy AV and adopting a new line of defense that has been specifically developed to address sophisticated threats.
A new paradigm in cybersecurity
The new model of prevention, known as next-generation antivirus (NGAV), is a radically different approach to cybersecurity. Traditional defenses like legacy AV and machine-learning AV are designed to only identify threats at a single point in time (i.e. when a malicious file is downloaded), making them completely blind to non-malware attacks. NGAV closes this gap by taking on a more proactive stance to cyber defense. It monitors the activity of applications and services, including communications between processes, inbound and outbound network traffic, unauthorized requests to run applications, and changes to credentials or permission levels. By analyzing these relationships and clustering events, NGAV can identify abnormal behavior which can be tagged, flagged and automatically shut down before the attackers can achieve their goals.
In today's rapidly digitized world, security adoption should be a critical driver for modern businesses. With so much valuable data and intellectual property stored within organizations, the stakes are too high for cybersecurity to be an afterthought. Strategic cybersecurity planning should permeate every level of an organization and educating employees on cyber risks is critical to establishing and maintaining good security hygiene.
More Recent Articles